Why The Employee Centric Marketing agency
We experienced that the recruitment sector mainly focused on money for the past 12 years, instead of the importance of the candidates. They feel like trade material and are rarely supported in the development of their talent and job interview-journey. Recruiters prevail the importance of paying clients over the only and most important capital, the employees.
We find this contradictory and unacceptable in a people business.
It's our mission to break that "everything is for Bassie" mentality. And that is possible!
We optimize the circular economy in the labor market with creative solutions. We make sure that the fitting employee is at the right place at the right time, and stays there. Our team brings people together with passion within our company, they make sure that they understand each other and create willingness to improve the position of employees.
Employee Marketing Experts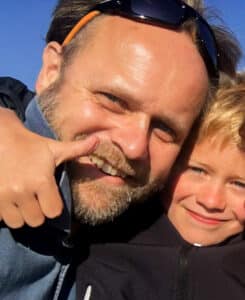 "The future? Your are always working. Work does not begin, work does not end, you are working on contributing to the community. You help each other with this. People constantly do things.
Children of eight years old already make amazing apps. Are they working? Yes. That is work. They deliver a contribution. They do this because they like to. They do not start with working. And they do not stop working. They are consistently busy."
Many employees are working somewhere where they are not content. What I say is 'Look at the empathy of the employee. What does he see, hear and feel?' Work with what employees want. Ask about this, show that you are interested. Help them to apply to an education, to find an appropriate location. Offer day care or design a school bus.
I have been working in several branches in the last few years. I was working on building bridges between different sectors. To create one equal language is especially a big challenge.
Would you like to cooperate to find a better balance and to create the same language?
Harold van Puijenbroek
Founder Het Arbeidsmarketingbureau

The Netherlands
Herfst 31
8251NR Dronten
Belgium
Kempische Kaai 67
3500 Hasselt